Welcome to Halimas webpage
On 24th May 2018 Naya (Hazinas 6th Funanya By U) gave birth to her second litter in her owners (Heidi and Thomas) home - a cooperation between them and Kennel Hazinas, "Hazinas 8th" litter. And Halima was one of the 7 puppies in this litter. Halima's father was the Swedish RR stud, Kandy (Multichampion Maiden's Kalahari Kandy).
Halima lives with Helle and Mikael in Varde (Jutland) with her half sister Adia (they have the same mother). Halima has been in the show ring a number of times and has received some nice results. Halima was due for a mental test but due to the Corona pandemic, this is on hold until they open up for testing again.
Helle describes Halima:
"Halima is a lovely, friendly RR female, who both loves to run wild, but is also calm and relaxed, depending on the conditions. Halima has attended baby and puppy obedience training and also Rally Obedience training. She is a quick learner and likes to work and please. She is a very loving family dog who likes to be where we are. She loves being outdoors from early Spring, and when it's cold outside she cuddles up in front of the fire place. She and Adia can take some wild runs in the field where mouse hunting is a big hit. When Adia had puppies in the autumn 2020, Halima was an extremely caring and playful aunt. She enjoys visiting the nursing home where she is very careful when saying hello to the old folks. And New Years eve and fireworks doesn't bother her at all."

Halima's data:
| | |
| --- | --- |
| Name: | Hazinas 8th Halima |
| Born: | 24th May 2018 |
| Father: | MULTICH INTCH SEVCH Maiden's Kalahari Kandy |
| Mother: | Hazinas 6th Funanya by U |
| Height: | 65 cm |
| Weight: | 35 kg |
| Coat color: | Red wheaten |
| Dentition: | Full and correct scissor bite |
| HD | A/A (Free) |
| ED | 0/0 (Freei) |
| OCD | Free |
| JME | Free (non-carrier) |
| DM | Free (non-carrier) |
| Hemophilia B | Free (non-carrier) |
| B-Locus | B/B (non-carrier of livernose) |
| D-Locus | D/D (non-carrier) |
| Ridge | R/r - (heterozygot) |
| Temperament: | Halima is a lovely, friendly RR female with an activity level a little above medium. She is a realy good family dog and loves to meet children, grownups and other dogs. We see that she has inherited the same lovely nature and temperament that her mother, aunts and uncles from our 6th litter (Hazinas 6th) are well known for . |
| Dermoid Sinus: | Halima comes from a Dermoid Sinus free litter. |

Halima's pedigree - 5 generationer:

Halima's brothers and sisters:
Halima has 2 sisters and 4 brothers. Here is a presentation of them all nearly 8 weeks old:
(Click on the pictures for enlargement)


Grown up: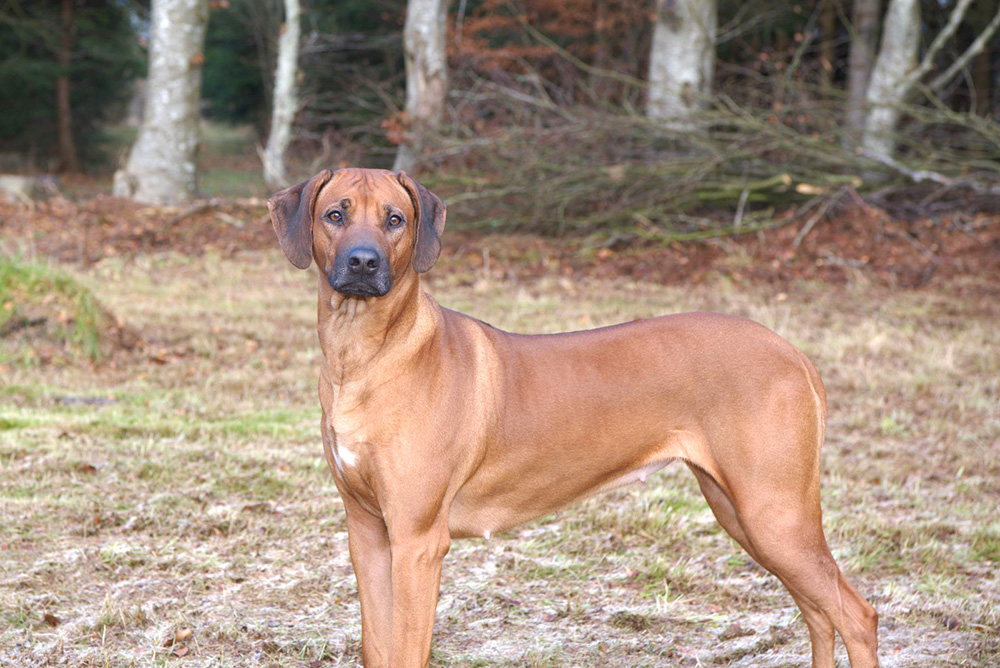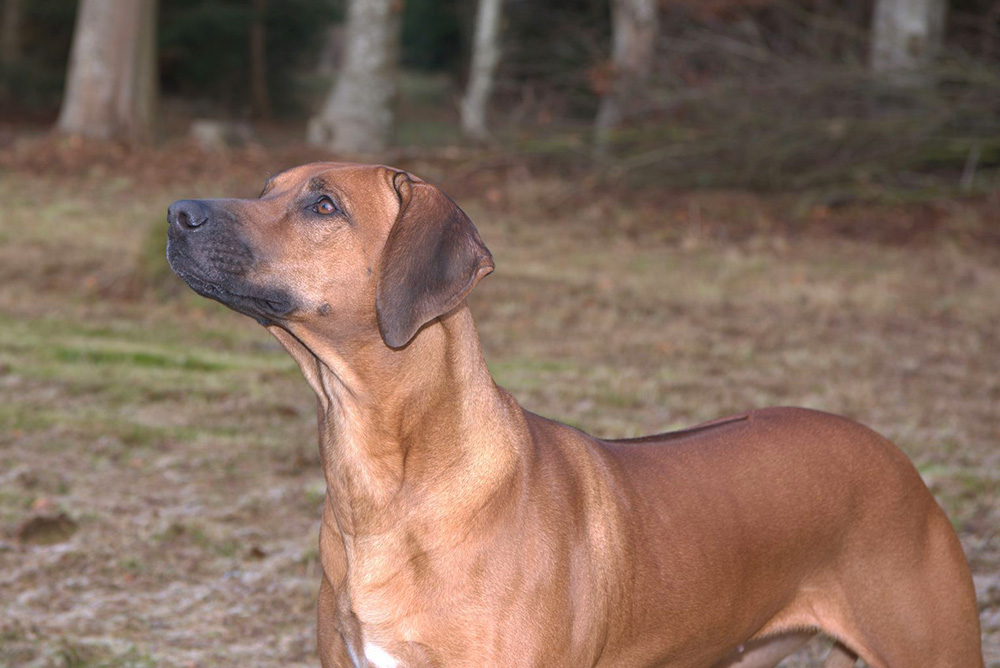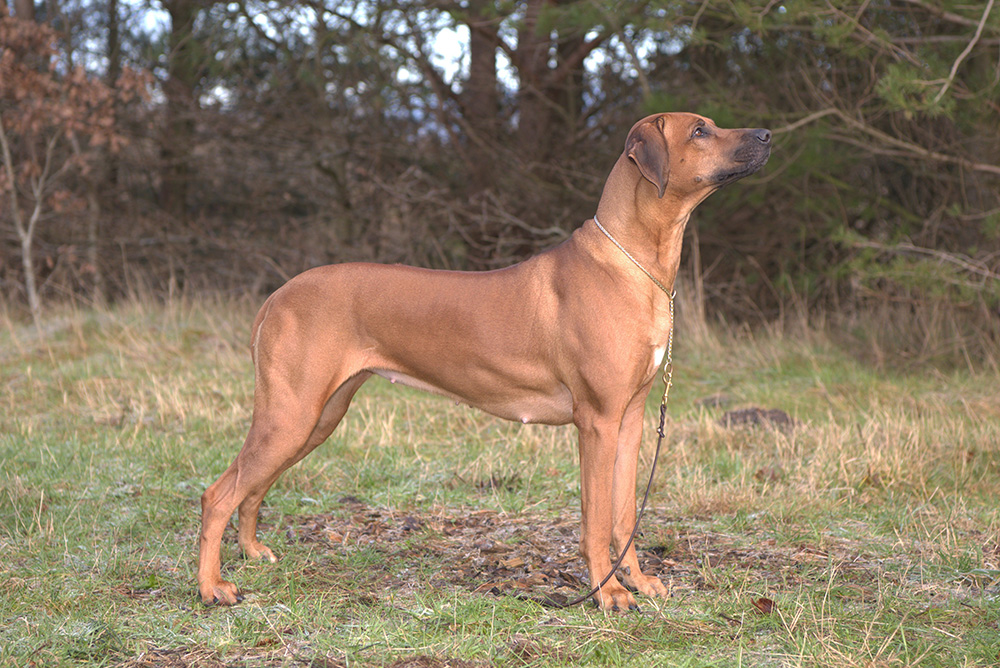 Worth mentioning
On the yearly show in connection with the Danish Ridgeback Days 2018 Halima won the Baby Female Class, og later she beat the best baby male and went Best Baby with cup and big rosette:

And on the show in connection with "The Danish Ridgeback Days 2020" Halima was celebrated as Best Junior Female of The Year for her excellent results during the Danish club's show year 2019/2020: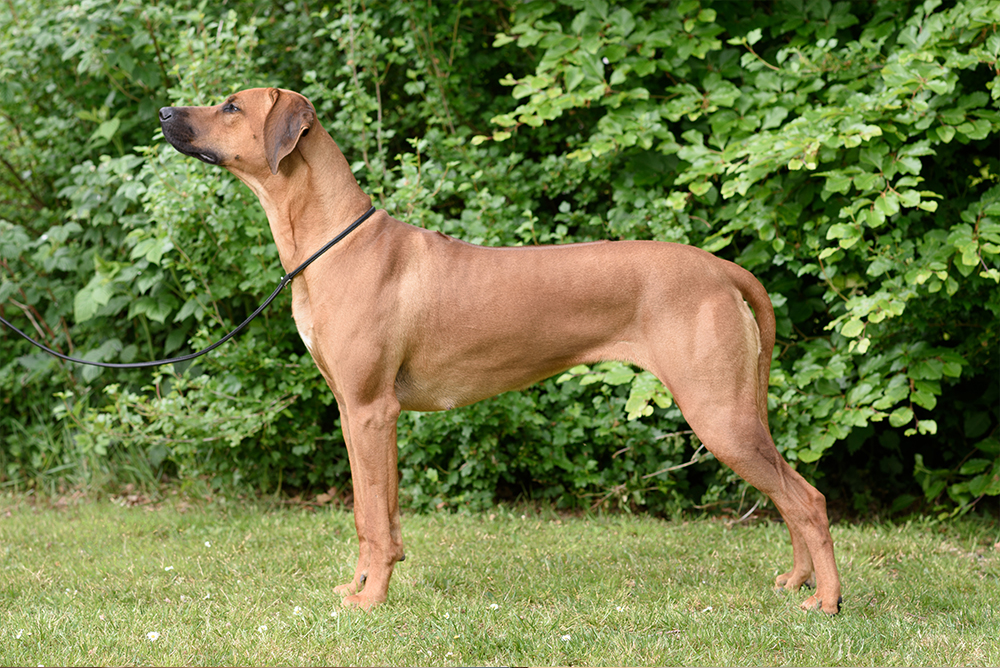 PHOTO GALLERY:
(click on the photos for enlargement)
Baby: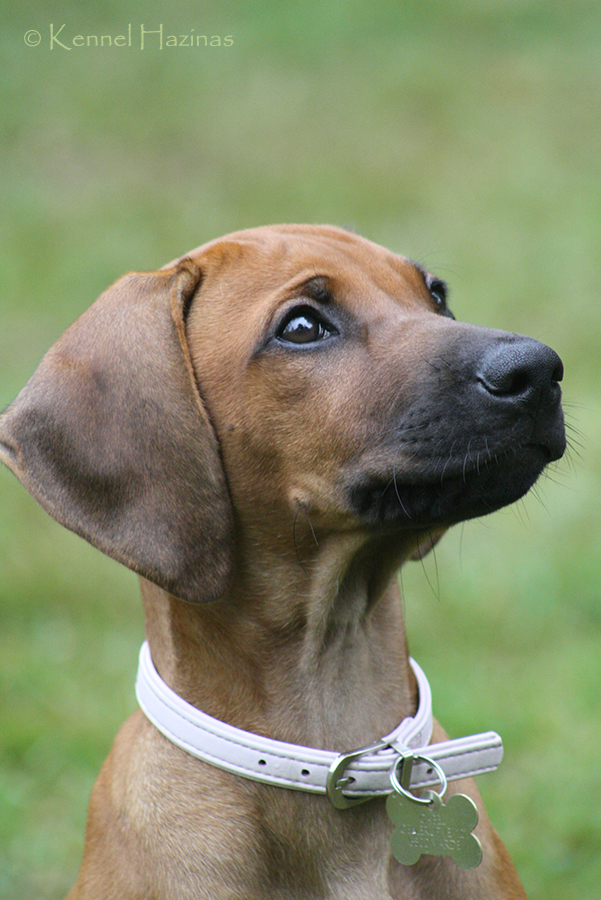 Junior: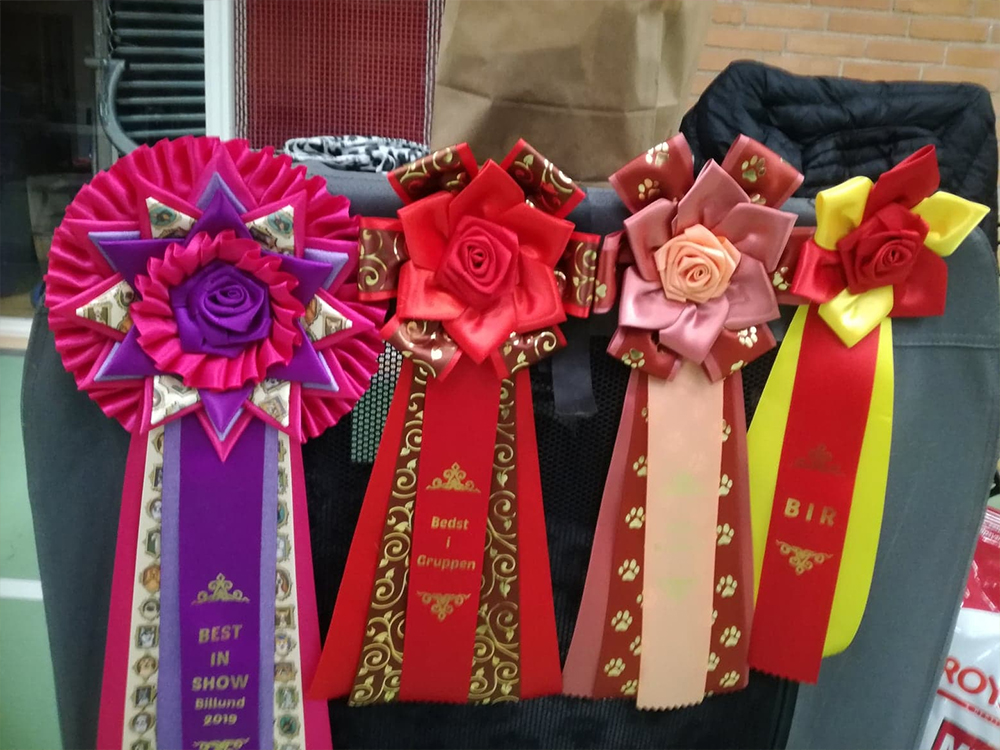 Grown up: